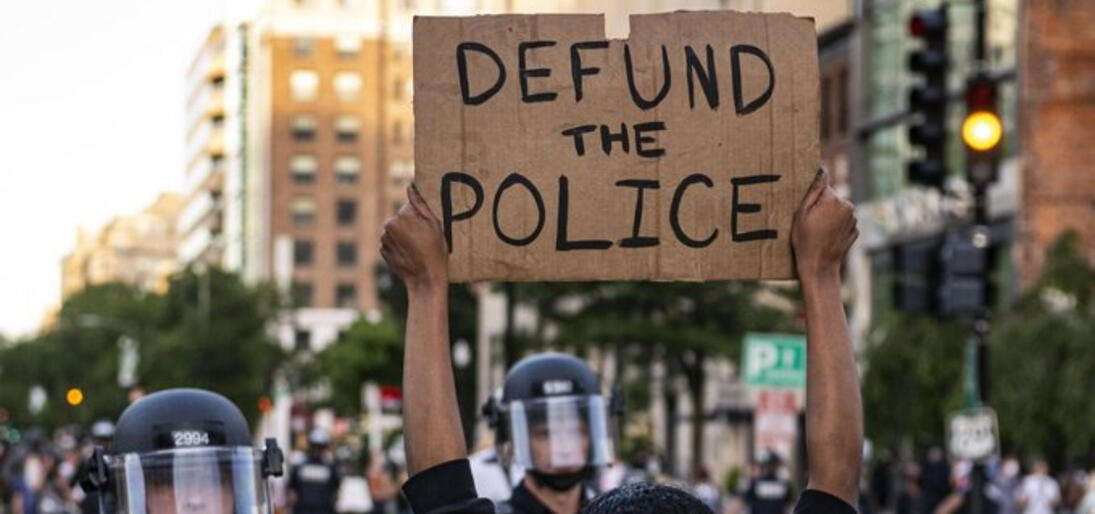 Email Templates to Reform and Defund the Police
Twitter: @nyboasberg // Instagram: @nola.jpeg // Instagram: @samthorpe_
---
Hi there! We've created several comprehensive email templates to send to your local and state politicians to simultaneously reform and defund the police.
How it Works
There are four email templates from which you can choose. They are divided into two tiers: customizable and non-customizable.
For the customizable ones, you can edit the body and demands to better fit your area's policy needs and add your own voice. This option is recommended.
For the ready to go ones, you only need to enter your information and the recipient's information.
Within each tier, there are two emails: one for your local politicians, and one for your State Congress representatives. We recommend that you send both.
The local option is for the person who is in charge of your police department's budget and union contract negotiations. This will be either your mayor or your county executive, depending on if you are served by a municipal or county police department, respectively. This can also be sent to your local city/county council members. The demands include: the implementation of use of force restrictions, increased accountability, and to begin designing a plan to sustainably defund the police, all to be enacted immediately.
The state option is for your representatives in State Congress. This demands for the introduction and support of legislature that will withhold state funds from local police departments that do not comply with the demands laid out in the other email, including mechanisms by which they can achieve that. It also includes ending qualified immunity and the ability of someone in custody to consent to sexual acts. Change on the state level is necessary in order to scale up across-the-board defunding of the police.
What You Need
1.
Know whether your local police department is a municipal or county department.
2.
The email addresses for the mayor's office and city council members' offices (municipal) OR the email addresses for the county executive's office and county council members' offices (county).
3.
The email addresses of your State Congress representatives (you should have two, unless you live in Nebraska).

Note:
You can find your local, state, and national representatives through this link.

4.
(Optional) Data on your local city/council budget and what policies/laws are already in place.
The Templates
---
---
Continuing Action
Now the baton passes to you. Share with your friends, follow through, make sure that these reforms are passed, that plans for sustainable defunding emerge, and that the ethos of a safety for all is heard and implemented in your local area. Do this by lobbying, staying up to date on new bills, and continuing to reach out. Join an organization in your area that is part of the defunding or even abolitionist movement. If you live in a place with an elected Sheriff, hold them accountable to their constituents. Continue unlearning your colonized and racist mindset.

Remember: the police are just one aspect of our racist society. Dramatic change is needed throughout if we want to end systemic racism. If you want more to work on, take the communities, institutions, or other spaces with which you are directly involved and examine the role they play in upholding white supremacy. Work towards necessary changes so that not only do they not uphold white supremacy, but they also actively work against it. These kinds of local, grassroots projects are vital to creating long-lasting change.
Why Defunding?
The idea of policing as we know it today began in London, with the creation of the London Metropolitan Police in 1829. The first official American police department came but a decade later in Boston, and as they spread throughout the country, they took over the roles of night watch groups in the North and the remnants of slave patrol groups in the South. Since then, the police have served to enforce an economic and racial hierarchy. There have been multiple efforts to reform the police since its creation, and they are summarized in sociologist Kenneth Clark's testimony in front of the Kerner Commission to investigate race riots and systemic racism in 1968:

"I read the report…of the 1919 riot in Chicago, and it is as if I were reading the report of the investigating committee on the Harlem riot of '35, the report of the investigating committee of the Harlem riot of '43, the report of the McCone Commission on the Watts riot. I must again in candor say to you members of this Commission – it is a kind of Alice in Wonderland – with the same moving picture re-shown over and over again, the same analysis, the same recommendations, and the same inaction."

Although it may be tempting to conclude that what is needed is reform, history has told a different story. What is needed is the protection of the civil rights of our community members, specifically our Black, Latinx, Indigenous, and LGBTQ+ community members. They have long not only not been protected by police, but have felt actively endangered by them. We can achieve this protection by sustainably reducing the role of public officials who are trained to see community members as possible threats or criminals, and replacing them with officials and structures that are designed to see community members as humans. This means redistributing local budgets to address the root causes of the social issues we charge police to deal with, like establishing violence intervention programs, housing development and preservation, homeless services, addiction counseling, trauma specialists, unarmed traffic enforcers, and more. Do we need armed officials responding to car accidents? Giving tickets? Performing wellness checks? Responding to someone experiencing a mental health crisis? Those experiencing homelessness? So many aspects of a police officer's job are nonviolent. Why do we need someone who is lethally armed charged with those duties? What if, instead of continuously punishing crimes committed from places of dire necessity, we created a system that didn't allow for that in the first place?

Reimagining what safety can look like through an objective, democratic lens, without the constraints of existing institutions: that is the goal of this project. We can't get there immediately, however. Sustainable defunding and subsequent reinvesting will take time. We must allow for the institutions that will come to replace aspects of the police to become fully operational. During that time, the police need to be prevented from further abusing their power. For this reason, the demands laid out in the email are to create a safer police force by limiting use of force, increasing accountability, and eventually sustainably defunding the police in order to provide public safety to all.
---
Further Reading
MPD150

A World Without Police

Washington Post Editorial Board: 'Defund the Police' is a call to imagine a safer America. We should answer it.

Annie Lowrey: Defund the Police: America needs to rethink its priorities for the whole criminal justice system.

Amanda Arnold: What Exactly Does it Mean to Defund the Police?

José Martín: Six Ideas for a Cop-Free World
Sources:
Abdefatah, Rund, Ramtin Arablouei, hosts. "American Police." Throughline (podcast), National Public Radio (June 4, 2020). Accessed June 5, 2020. https://www.npr.org/transcripts/869046127

Archbold, Carol. "Policing: A Text/Reader." Chapter 1: The History of the Police. 2012 https://www.sagepub.com/sites/default/files/upm-binaries/50819ch1.pdf

Chang, Ailsa, host. "The History of Police in Creating Social Order in the US." All Things Considered, National Public Radio (June 5, 2020). Accessed June 8, 2020. https://www.npr.org/2020/06/05/871083599/the-history-of-police-in-creating-social-order-in-the-u-s

Jones, William P. "Freedom for Every Citizen: The Missed Opportunity of the Kerner Report." The Nation, April 30-May 7, 2018 issue (April 5, 2018). Accessed June 7, 2020. https://www.thenation.com/article/archive/freedom-for-every-citizen/

Philimon, Wenei. "Not just George Floyd: Police departments have 400-year history of racism." USA Today (June 7, 2020). Accessed June 7, 2020. https://www.usatoday.com/story/news/nation/2020/06/07/black-lives-matters-police-departments-have-long-history-racism/3128167001/

Spruill, Larry H. "Slave Patrols, 'Packs of Negro Dogs' and and Policing Black Communities." Phylon (1960-) 53, no. 1 (2016): 42-66. Accessed June 8, 2020. www.jstor.org/stable/phylon1960.53.1.42.

Waxman, Olivia B. "How the U.S. Got Its Police Force." Time (May 18, 2017). Accessed June 5, 2020. https://time.com/4779112/police-history-origins/
The Goal
We created this as a way to scale up demands to defund the police. We found that many other templates were vague in their demands, and did not include the need for strict reforms during the time that the police are still active. Sustainable defunding will take time because the structures that will replace the police have not yet been built to the necessary scale (or built at all). We are also aware that many local police departments (especially in rural areas) will not receive many, if any, demands for this kind of change. This is why we think contacting State representatives is crucial. To us, even though abolition may be the ultimate goal, these emails are more focused on trying to start a conversation with those who make the rules about what safety really means, and how we can include those who have been excluded for the entire history of our country.
How the Policy Was Sourced
The demands compiled in the email templates include multiple policy recommendations from Campaign Zero's Use of Force Project and Police Union Contract Project, the ACLU, as well as using policy reforms and accountability structures outlined in United States of America v. Police Department of City of Baltimore Consent Decree, among others. Resources from MPD150 were also used to help formulate demands to defund the police. The goal is to have a good mix of reforms that have already been implemented in other areas with radical action.